Kaishan compressor
Kaishan Compressor is the largest compressor manufacturer in China. In 2010, it produced and shipped 27,000 screw compressor units and 200,000 reciprocating compressor units. Kaishan Compressor has complete vertical integration of production for compressors, from the foundry plant, the airend plant, the pressure vessel plant, the sheet metal plant and the heat exchanger plant to the final unit and system assembly plant. Kaishan Compressor's headquarters is located in Quzhou, Zhejiang Province, China, approximately 356 kilometers southwest of Shanghai, with its second largest manufacturing facility located in Shanghai, China. Kaishan Compressor currently has 3000 employees.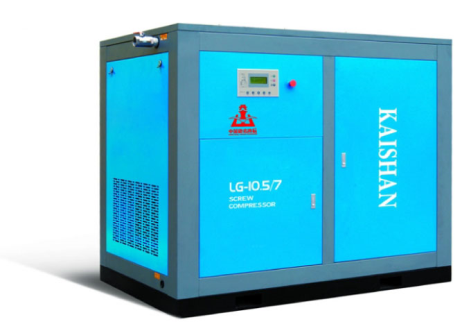 Contact us for sales support by: (090) 696-6535 or (093) 820-5599
1. Kaitec 20hp - 500 hp, 60Hz (NA) - P/N KHE01NA60
2 . Kaitec 15kw- 400 kw , 60Hz (ISO)- Pi N: KHE011S060
3. Kaitec 15kw- 400 kw , 50Hz ( ISO) - PiN: KHE011S050
4. Kaitain 20hp- 500 hp, 60Hz (NA) - Pi N: JN01NA60
5. Kaitain 15kw - 400 kw, 60Hz (ISO)- Pi N: JN01 1S060
6. Kaitain 15kw - 400 kw, 50Hz (ISO)- Pi N: JN01 1S050
7. LG 7.5kw-200kw, 50Hz ( ISO) - Pi N: LG011S050
8 . LG 7 .5kw-160kw, 60Hz ( ISO)- Pi N: LG011S060
LG Series -Rotary Screw Air Compressors
Kaishan offers complete, high quality, low cost LG series rotary screw air compressors. They come configured as belt driven (7.5kw -18.5kw), optional gear driven, direct driven (22kw -200kw) with discharge pressures from 0.7Mpa to 1.3Mpa. Water-cooled and air-cooled units are available. PLC is a common feature for the LG series and is included in VSD packages.
Other products in category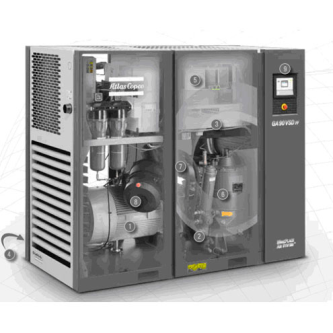 Oil-lubricated compressors
Oil-lubricated compressors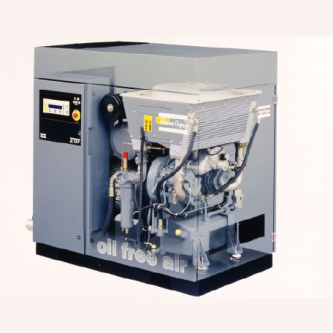 Oil-free compressors
In an oil-free compressor, the air is compressed entirely through the action of the screws, without the assistance of an oil seal...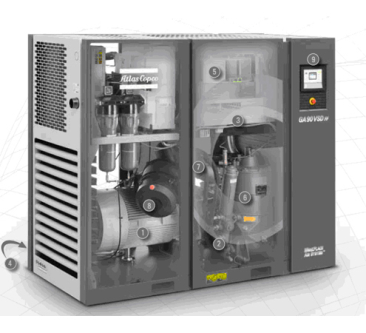 Air Compressor
Industrial Air Compressor