High Pressure
HDDP / HQD : High-pressure air filters for 40 bar (580 psig) applications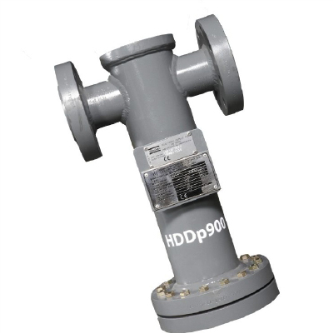 Atlas Copco's HDDP and HQD air filters are designed to be installed downstream of an oil-free air compressor equipped with a dryer, where they provide a high degree of air filtration. The HDDP is a high-efficiency fine filter for dust filtration. The HQD is an activated carbon filter which is installed after the HDDP fine filter for filtration of oil and vapor. Both are perfectly adapted to high-pressure processes in food processing applications.
---
Customer benefits
High efficiency – The HDDP is a highly efficient dust filter; its filter element traps solid particles down to 0.1 micron for 99.99999%. The HQD active carbon filter removes odors and oil vapor down to 0.005 mg/m3 oil carry-over.

High quality – Teflon coated, inside and outside.

Easy installation – HDDP and HQD filters can be installed on a multi-functional filter support allowing for floor or wall mounting of 1 or 2 filters.
---
Technical Data
Technical Specifications
Capacity FAD (l/s)
197 - 1902 l/s
Capacity FAD (m³/h, cfm)
709 - 6847 m³/h
Other products in category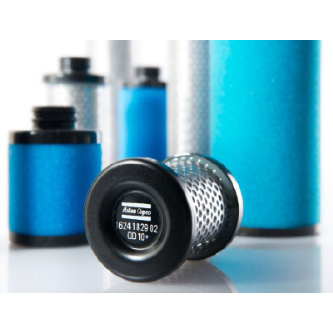 Standard & high pressure
Compressed air filters Capacity FAD (l/s, cfm): 10 - 8000 l/s | Remark: Max design pressure: 16 bar for standard range, 20 bar for high pressure...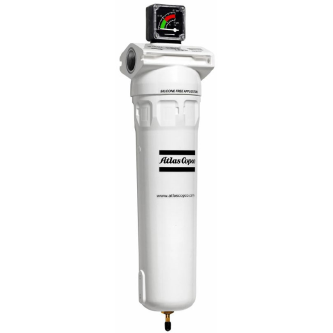 Silicone-free
DD, DDp, PD, PDp, QD: Silicone-free compressed air filters, 9-520 l/s, 19-1102 cfm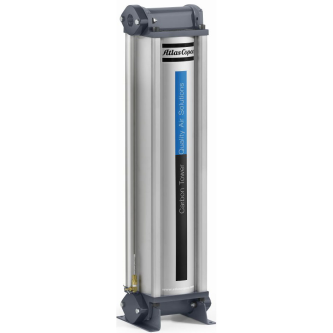 QDT
Activated carbon tower, 20-310 l/s, 42-657 cfm. Capacity FAD (l/s): 20 - 310 l/s | Capacity FAD (m³/h, cfm): 71,30 - 1115,40 m³/h | Pressure: 7 bar