1800 Ton High Efficiency
1800 Ton High Efficiency Screw Chiller Head Pump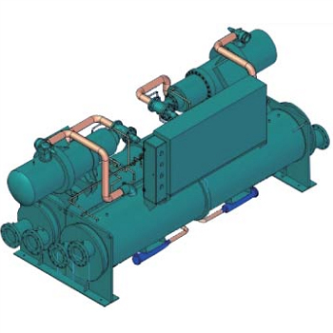 Unit Features:
Special designed for non-chlorine based HFC-134a refrigerant with efficiency exceeding National Energy Standards Level 1, i.e. above IPLV 9, which enables end user to bee LEED certified
Utilizing US Mammoth semi hermetic directly driven twin-screw compressors and step less control to achieve high efficiency during part load operation. Motor is cooled by liquid refrigerant
LCD touch screen controller displays with Chinese or English language and offers numerous diagnoses and operating information. Full control function including step less control, leaving condenser hot water temperature control and can be connected to BAS protocol.
Utilization of electronic expansion valve (EXV) provides sensitive response and precise refrigerant flow control, its re-calibration at every startup assures EXV's operation reliability
Utilization of Patented liquid sprayed evaporator resulted in high heat transfer efficiency and less refrigerant charges, and thus is more environmental friendly
Utilization of Patented Oil Separator with 99.98% efficiency enables the oil return easily, which makes the unit operation more reliable. 600 C Leaving Condenser Water temperature with optional hot water temperature control. The unit is available for applications of either geothermal or water source. Low leaving water temperature can be as low as -8 C (not for heating the same time), and can be adapted to industrial refrigeration and ice-storage applications.

Other products in category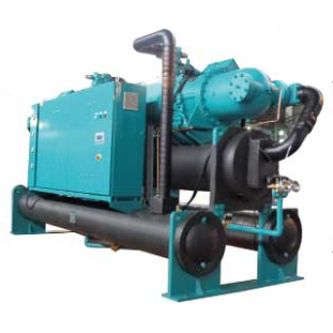 Water-cooled
Water cooled screw chiller 128kW-1,194kW (50Hz) R407c I 155kW-2,437kW (50Hz) R143a I 170kW-2,844kW (50Hz) R143a I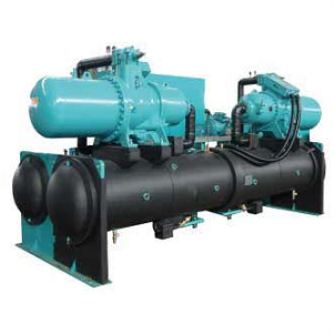 Water-to-Water
Water-to-Water Screw Water/Geothermal Source Heat Pump Flooded R134a, Transience series 179kW - 3068kW (50Hz)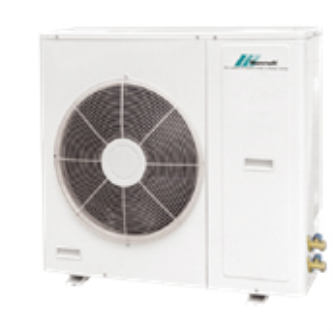 Air-to-Water
Air-to Water Heat Pumps (C-Series) 10kW - 38kW