Oil Separator Filter
Oil separator filter: Genuine Parts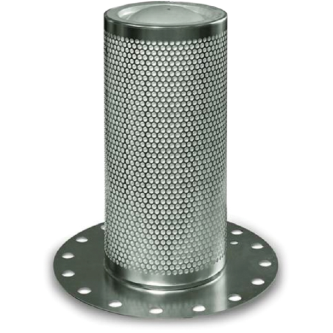 Genuine parts:
Only Genuine parts stand for quality
***Genuine oil separators: Only genuine replacement oil separator elements can offer a guaranteed residual oil content of as low as 1-3 ppm at a differential pressure of 0.2 bar in the compressed air delivered by the compressor. This means better quality air and minimal operating cost through less oil consumption and longer service life of fine filters fitted downstream. The filter elements also have an electrostatic discharge. They feature a maximum differential pressure resistance of up to 5 bar.
*** Genuine oil separator elements maintain the quality of the compressed air, and prevent the contamination of components downstream of the compressor element, reducing problems with oxidation and corrosion.
---
Features & benefits
High separation efficiency for low oil consumption and high compressed air quality.

Metallic parts electrically interconnected preventing electrostatic discharges, thus reducing the risk of internal fires.

High mechanical strength for higher longevity.

Corrosion resistant material to avoid oil degradation.

Low pressure drop for reduced fuel consumption
Other products in category