Winter Olympics in Sochi
February 26th, 2014 – Health officials in Sochi chose the gold standard when selecting a medical air and vacuum system to be installed in their hospital facilities for the 2014 Winter Olympics. Atlas Copco was called upon to supply the systems for a newly-developed surgical unit that was built especially for the hosting of the event
| | |
| --- | --- |
| | Meanwhile, the BeaconMedaes Medical Air Plant is based on specially designed, reliable, medical compressors and dryers and therefore provides an uninterrupted air supply in critical situations. If the central controller should fail, every element of the system still has its own controller. Every compressor and dryer is subject to comprehensive Quality Assurance controls, and is fully tested prior to dispatch |
| Medical Air Plant | |
The medical sector is more tightly regulated than ever before. Both BeaconMedaes's Medical Air Plant and Atlas Copco's Medical Vacuum are pre-certified to international regulations including Pharmacopoeia and quality norms such as ISO 13485. It also complies with the most demanding standards and regulations, such as Medical Device Directive MDD 93/42/EEC, EN ISO 7396-1, ISO 14971 and Health Technical Memorandums HTM 02-01 and HTM 2022. Furthermore, it is designed and manufactured according to ISO 9001, ISO 14001 and the ISO 13485:2003 quality management system.
Atlas Copco is a world-leading provider of sustainable productivity solutions. The Group serves customers with innovative compressors, vacuum solutions and air treatment systems, construction and mining equipment, power tools and assembly systems. Atlas Copco develops products and service focused on productivity, energy efficiency, safety and ergonomics. The company was founded in 1873, is based in Stockholm, Sweden, and has a global reach spanning more than 180 countries. In 2013, Atlas Copco had revenues of BSEK 84 (BEUR 9.7) and more than 40 000 employees.
Quality Air is a division within Atlas Copco's Compressor Technique business area. It develops, engineers, manufactures and markets dryers, gas dehydration/gas generation equipment, medical air solutions, and biogas upgrades worldwide. Products are offered under several brands to a wide range of industries including oil and gas, chemical, industrial manufacturing, medical and rental. The main production facilities are in China, Belgium, Italy and USA. The divisional headquarters is located in Antwerp, Belgium.
Other products in category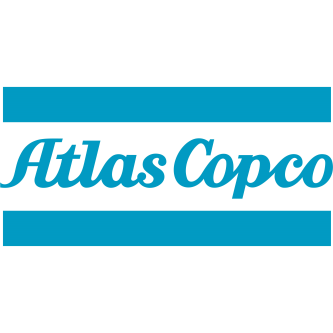 Compressor innovation to 37 kilowatt (50 hp)
December 2013, Wilrijk, Belgium – Atlas Copco's innovative range of GA VSD+ oil-injected screw compressors, launched in April 2013, has now been...