Compressor innovation to 37 kilowatt (50 hp)
December 2013, Wilrijk, Belgium – Atlas Copco's innovative range of GA VSD+ oil-injected screw compressors, launched in April 2013, has now been extended to 37 kilowatt.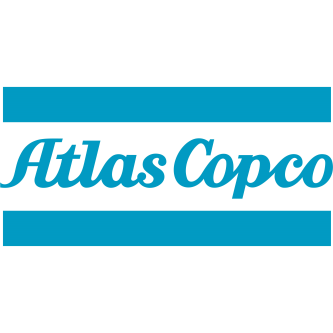 This breakthrough, award-winning innovation in variable speed drive (VSD, frequency-controlled) oil-injected screw compressors gained immediate market acceptance thanks to its energy savings of 50% on average, a leap in performance (13% more Free Air Delivery) and a canopy less than half the size of the old fixed speed model.





Atlas Copco takes great pride in the variable speed drive they pioneered in 1994. Variable speed driven compressors adapt the speed of the compression element to exactly match the compressed air demand: for a standard VSD compressor, this means an energy saving of 35% on average. The

new, in-house developed VSD+

takes that figure even higher: an integrated permanent magnet motor drives the VSD+'s screw elements, realizing energy savings of 50% on average, compared to fixed speed models. With 13% more compressed air output (Free Air Delivery) a VSD+ is even more efficient than its fixed speed counterpart, even at full load.





To make this innovation accessible to all compressor users, it is positioned in the market at the same price level as a standard Variable Speed Drive model. With this strategy, Atlas Copco wants to contribute to a more sustainable industry. Koen Lauwers, Vice-President Marketing from the Industrial Air Division comments:

"In the last 8 months, we have succeeded in selling more variable speed drive units. With the introduction of the GA VSD+ 18 to 37 kW, we expect even more VSD sales, more energy savings and a bigger impact on the environment in general. We believe the future of compressors is 100% Variable Speed Drive."
Energy savings for all compressor users
With the extension to the higher range, up to 37kW, Atlas Copco offers the VSD+ technology to 75% of the oil-injected screw compressors sold worldwide. Especially the 37 kW, or 50 hp, variant is a high-runner in the market. The range up to 15 kW launched in April, already realized a significant increase in what Atlas Copco calls the "VSD ratio", the relative number of Variable Speed Drive units on the total number of compressors sold. With the larger range, Atlas Copco expects to raise this ratio even further, benefiting not only the customers, but the environment in general.



"Condensation prevention cycle" for maximum reliability




At the same time, Atlas Copco also introduces as first in the market its "condensation prevention cycle" for Variable Speed Drive compressors. Thanks to an algorithm in the controller of the GA VSD+, the Elektronikon® Graphic, condensation in the compression oil is prevented in all circumstances, even in those where the compressor is oversized for the application and has to deal with extremely low load conditions (where the compressor is operated for less than a minute every hour). This condensation prevention cycle is another important step towards a 100% VSD ratio, as it allows all compressor users to opt for a Variable Speed Drive and save 50% on their compressor's electricity bill.
Other products in category
Winter Olympics in Sochi
February 26th, 2014 – Health officials in Sochi chose the gold standard when selecting a medical air and vacuum system to be installed in their...