Water-to-Water
Water-to-Water Screw Water/Geothermal Source Heat Pump Flooded R134a, Transience series 179kW - 3068kW (50Hz)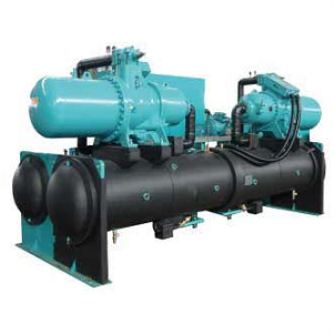 Building on its long history of R&D, Mammoth has continued to innovate and develop products that meet the needs of customers. Water source/ground source heat pump air conditioning units utilize natural energy sources (e.g., ground water, surface water and soil) as heat sink and heat source to cool or heat conditioned space. When operating in the cooling mode, building heat is transferred into the water loop/ground through a compressed refrigeration system, and when operating in the heating mode, low grade earth energy is transferred into the building through a compressed refrigeration system.
Featuring several improvements and innovations, Transience series water-to-water screw-type water/ground source heat pump units are the newest additions to the Mammoth portfolio. With cooling capacity ranging from 179kW to 3,068kW and heating capacity from 177kW to 3,341 kW, these units use Mammoth's screw type compressors and flooded evaporators that utilize advanced 2 dimension EXV discharge superheat control valves with stepless energy control technology. These units are optimally designed for easy transport, installation, and can generate domestic hot water through our innovative water-to-water recovery technology.
Product Introduction
Stable operation

: Given that water and underground temperatures are stable year round, our Transience Series units, which are tested to the strictest performance standards of GB/T19409, run extremely stable during heating and cooling seasons and not affected by climate changes and external environments.

Energy saving and high efficiency:

Our Transience Series units are designed to meet national energy-saving standards. Our special screw-type compressors equip with stepless capacity modulation and advanced 2 dimension EXV discharge superheat control ensure our units to operate at peak efficiency even in part load condition
Unit Features: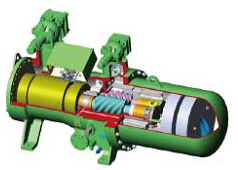 Screw compressor:
Featuring world-class technology and patented Y-2 rotor profile, Mammoth semi-hermetic direct- drive twin-screw compressor has higher efficiency and lower noise.

The compressor is directly driven'' by motor to get lower noise, higher efficiency and smaller size; the semi-closed motor show good cooling effect and free of refrigerant leakage

Optimized suction and discharge as well as economizer ports, improved slide valves and rotor oil injection are special designed for flooded units, ensures low oil content in discharge gas.

Stepless energy regulation, seamless fit with load changes, and increased energy utilization efficiency ensures long-term constant leaving water temperature.
Electronic expansion valve

Utilization of electronic expansion valve allows high sensitivity during detection of superheat degree and rapid adjustment response

Precisely regulating of refrigerant flow and evaporator liquid level ensures high suction oil return efficiency in part load condition so that the part load efficiency always remains at the highest level.
Quick installation and commissioning:
Units are designed with bolt-together construction

All units fit through standard double-width doors.

Quick victaulic coupling or flange type water pipe connections.

Piping direction can be exchanged freely.

Only water pipe and power source need to be connected at site
Condenser and flooded evaporator:
With optimized structural design and small heat transfer temperature difference, the flooded shell and tube evaporator ensures uniform distribution of heat exchange temperature field.

The outer fin design of heat exchange tube enhances the evaporation core required for nucleate boiling so that efficiency of heat exchange on tube outside is increased.

The ridge design inside the heat exchange tube increases heat exchange area as well as efficiency of heat exchange inside tube, and creates turbulence then laminar flow is changed to turbulent flow so that scaling is postponed.

Design, manufacture and inspection of each vessel comply with related standards and regulations such as G150 Steel pressure vessels, GB151 Tubular Heat Exchangers, NB/T47012 Pressure Vessels for Refrigerating Equipments and TSG R0004 Supervision Regulation on safety Technology for Stationary Pressure Vessel. The vessels are manufactured by a CNC machining center so that machining accuracy is ensured. The hydrogen leak detection method guarantees air tightness of 10 " Pa.m3/s and ensures that refrigerant leakage is less than 14g/year.

The elastic tube bundle support design featuring use of U-shaped bulging groove structure can effectively absorb vibration, avoid friction, and completely eliminate the possibility of copper tube fracture.

Unit Controls
Automatic setting function of leaving water temperature
During unit part load operation , leaving water temperature is raised automatically.

Stable entering water temperature is maintained.

Comfort is improved in each air-conditioned room
Strong hardware status diagnosis function
Temperature sensor failure detection

Power contactor failure detection

Controller failure detection
Innovative preventive control mechanism
Current preventive control can trigger preventive response to overload possibly caused by excessive load.

Evaporating temperature preventive control can trigger preventive response to shutdown possibly caused by insufficient load
Convenient autorun function
Auto start function

Auto stop function

One-week auto start/stop function
Perfect unit protection and alarm function
Excellent multiple anti-freeze protection

Water flow loss protection

Shutdown in case of too low leaving water temperature

Evaporating temperature and pressure protection

Various power protections

Low discharge superheat degree protection

Oil filter replacement alarm

Refrigerant pressure difference protection

Condensing temperature preventive control can trigger preventive response to overpressure possibly caused by excessive load.
Other products in category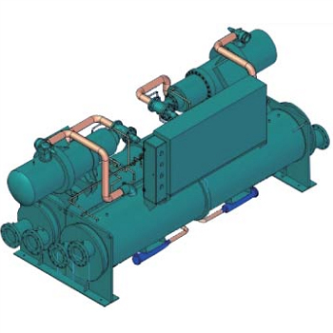 1800 Ton High Efficiency
1800 Ton High Efficiency Screw Chiller Head Pump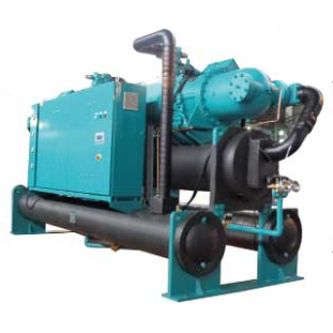 Water-cooled
Water cooled screw chiller 128kW-1,194kW (50Hz) R407c I 155kW-2,437kW (50Hz) R143a I 170kW-2,844kW (50Hz) R143a I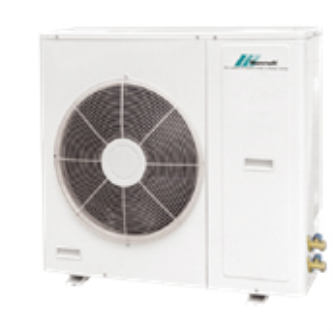 Air-to-Water
Air-to Water Heat Pumps (C-Series) 10kW - 38kW