Contract Air
Provides users of compressed air the choice of purchasing compressed air in the same manner as other utilities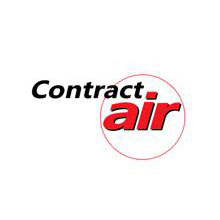 Gotek Vietnam can install a bespoke compressed air facility at your plant and will remain totally responsible for all operating and maintenance costs for a predetermined period of time, normally three to five years. Gotek Vietnam guarantee to supply high quality, clean, dry compressed air at a mutually agreed flow rate, pressure and dew point for the entire period of the contract. A fixed monthly contract price is mutually agreed based on the cost of the plant, installation and service requirements specified throughout the term of the contract. The objective of Contract Air is also to provide 100% reliability by providing the highest standard of preventative maintenance, including SPM monitoring, oil sampling and regular service visits. Gotek Vietnam also operate a buy back scheme depending on age and condition of the redundant plant.
ADVANTAGES OF CONTRACT AIR
No capital outlay.

Fixed monthly charges.

No maintenance costs.

No breakdown costs.

Guaranteed quality air and flow rate.

Carefully specified plant and controls reduce electrical running costs.
Call us for further information about this unique and cost-effective project.
(090) 696-6535 / (093) 820-5599
Other products in category