Medical
The critical field of patient care requires ultra-clean, purified, medical air delivered to operating theaters and hospital beds with absolute reliability. The Atlas Copco MED/MED+ series of Medical Air Purifiers offers unique multi-stage filtration that converts regular compressed air from any type of compressor into internationally certified medical air. These innovative devices provide clean air for all your medical and surgical applications.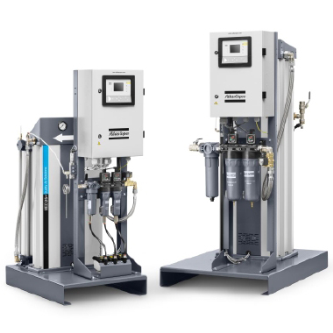 Features & benefits
Assured reliability - Built to the most exacting standards, the MED/MED+ series is engineered to provide certified medical air even in areas with high ambient pollution. These air purifiers ensure high air quality in 'worst case' but real-life pollution scenarios. With the assurance of Atlas Copco's excellent worldwide after-sales service, the MED/MED+ series offers the complete solution for critical air environments.

Medically certified - The medical sector is more tightly regulated than ever before. Atlas Copco's MED/MED+ air purifiers are pre-certified to international regulations including Pharmacopoeia and quality norms such as ISO 13485. Pre-certification simplifies organization and inspection by regulatory bodies, saving the hospital time and money and reducing the risk of a rework of the system to satisfy requirements. MED/MED+ air purifiers surpass the requirements of the most demanding standards and regulations such as:

Medical Device Directive MDD 93/42/EEC.

EN ISO 7396-1.

ISO 14971.

Health Technical Memorandums HTM 02-01 and HTM 2022.
Furthermore, they are designed and manufactured according to ISO 9001, ISO 14001 and the ISO 13485:2003 quality management system.
Energy-efficient - Optionally, the MED/MED+ incorporates state-of-the-art energy management control with built-in purge control. This purge control makes the purifiers more efficient, leading to energy savings of up to 90%, depending on installation and usage. The principle is simple. Although the regeneration time remains constant, the delay before switching from one tower to the other is controlled via the PDP sensor. As soon as the target PDP is reached, the dryer cycle that was on hold will resume by switching to the dry tower.

Assured purity - MED/MED+ air purifiers provide the ultra clean air you require. Their innovative filtration system is the definitive medical air solution, while a small footprint allows you to make the most of the space available. The MED/MED+ offers unparalleled air purity through 7 stages of active purification.
Seven steps to quality medical air:
A water separator to remove liquid water

A bulk aerosol filter eliminates oil and water

A fine coalescing filter removes even smaller particles of oil and water

A desiccant dryer takes out any remaining water and CO2

Activated carbon removes gaseous impurities

A catalyst takes care of a CO oxidation

A bacteria filter eliminates bacteria and fine particles. This bacteria filter is an Atlas Copco PDp filter, which has been externally tested and certified as a bacterial filter.
Technical data
Technical Specifications
Pressure
7.5 - 13 bar
Frequency
50 - 60 Hz
Capacity FAD (l/s, cfm)
7 - 145 l/s
Weight
184 - 620 kg
Length
950 - 1250 mm
Width
650 - 850 mm
Height
885 - 1915 mm
Max working pressure
16 bar
Product Review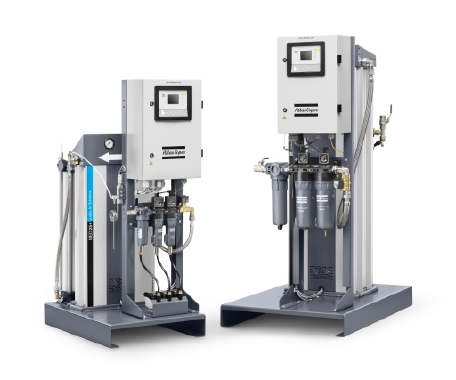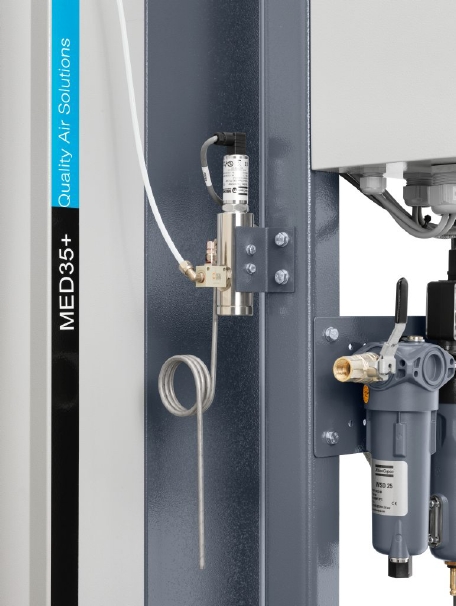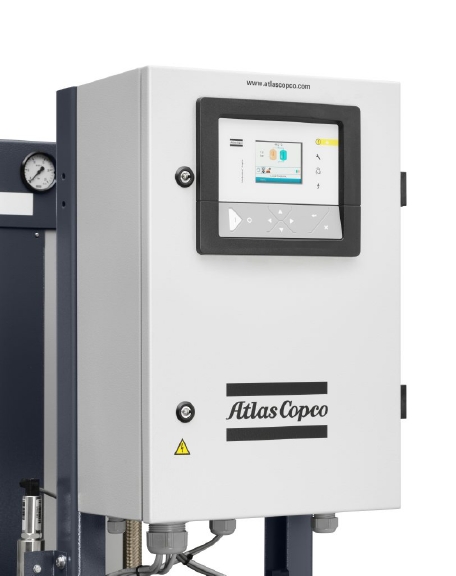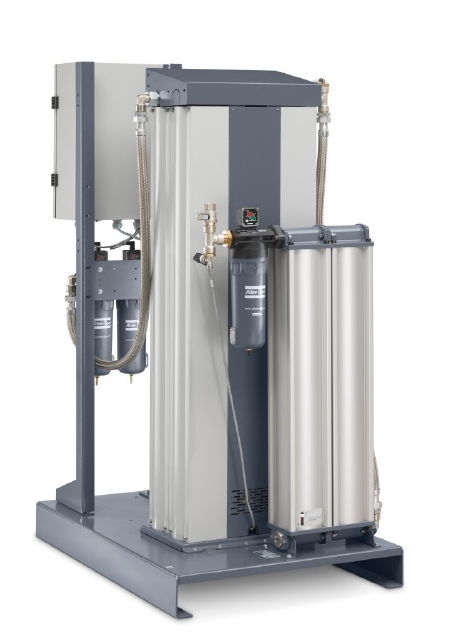 Other products in category