Expanded Availability of Oil-Free,...
Expanded Availability of Oil-Free, Magnetic Bearing Compressors in Mammoth Products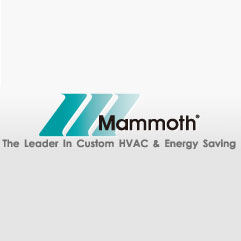 Mammoth is the first (and only) manufacturer to offer

oil-free, magnetic bearing compressors

from Danfoss Turbocor in its DX systems. In fact, for more than ten years our customers have benefitted from the outstanding high efficiency, low maintenance and quiet operation these revolutionary centrifugal compressors in our

Ultraline

™

and

Penthouse

custom packaged DX systems. But our innovative approach doesn't stop at the compressor. Mammoth custom packaged DX systems can also be provided with

evaporative condensing

,

waterside economizers

and

external rotor condenser fans

, resulting in the most efficient, quietest condenser available in their size range. On the airside, our ability to incorporate

FANWALL TECHNOLOGY

®

– the most widely used multiple fan array system invented by Huntair, Inc. – provides similar efficiency, acoustic and maintenance benefits to complete the most advanced custom packaged DX systems in the HVAC industry.
Building upon our success with DX systems, Mammoth now offers the advantages of oil-free, magnetic bearing compressors in our Chiller and Chiller Plant products. Units can be provided as a simple evaporative condensing chiller, or as a chiller plant that includes an evaporative condenser and waterside economizers with integral primary and secondary pumps, drives and controls. In addition to offering comparable efficiencies with the most efficient traditional centrifugal chiller systems, Mammoth Chillers and Chiller plants offer several advantages:

Sole source responsibility for the chiller system – not just the chiller component(s) – dramatically reduces the timeline and cost for design, coordination of trades and installation versus a field-built system
Compact design reduces the space devoted to HVAC components and can reduce piping and electrical costs
Factory designed, manufactured and commissioned (optional) system promotes reliable start-up and operation
Outdoor design provides significant savings of valuable, revenue-generating indoor space
Centralized location of HVAC components simplifies maintenance and reduces costs
Other products in category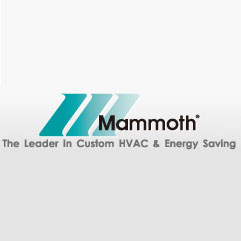 Mammoth ground source heat pump...
Mammoth ground source heat pump holds hands with Masterland